End of Yarn Suspension
It was such a lovely day at Jessica's yesterday! Unfortunately she is sick and couldn't hold Jack, but she did touch his feet to see how soft he is. Of course he was very popular and everyone commented on how cute and alert he is. He was very well behaved in the yarn store, although who wouldn't be if they got to be carried around by their grandmother most of the day?
So the yarn suspension was lifted and here is what I bought: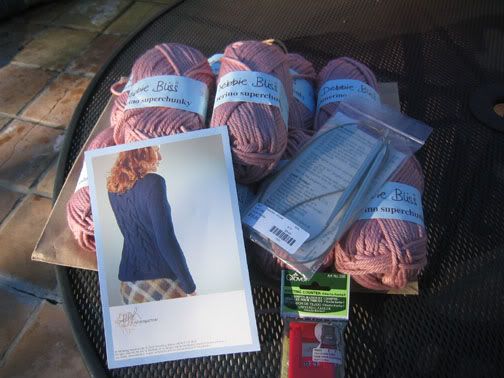 a closeup of the yarn, just so you can imagine it's softness and beauty: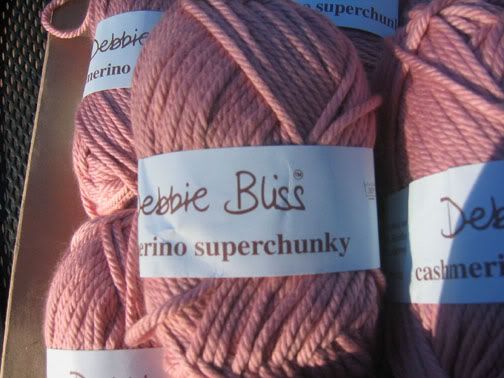 I am in love with this purchase but I am forcing myself to leave it alone until the vest is finished. I have to get some knitting in this weekend or it will never get done.
We had a SnB meeting Thursday night at Changing Hands. Kim showed up with Angus, only 5 days old! Here they are admiring the baby: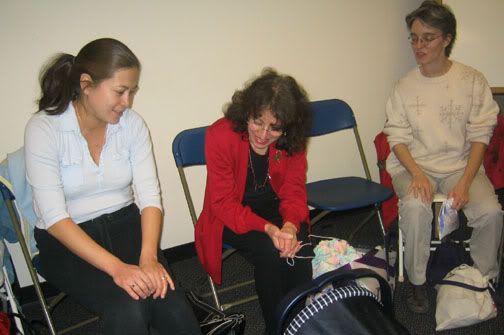 Doesn't she look fabulous?
And here's a picture with Pam still smiling, even though she's very sick. Illanna didn't want to be in the picture but I made her, and Alison was most cooperative: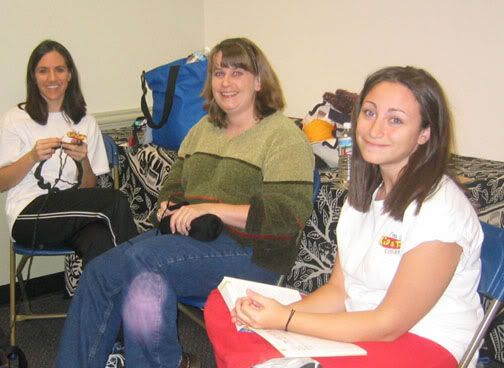 I never got to figure out what this thing was across the room. Of course I ended up having to feed Jack which cut into my time to look at people's stuff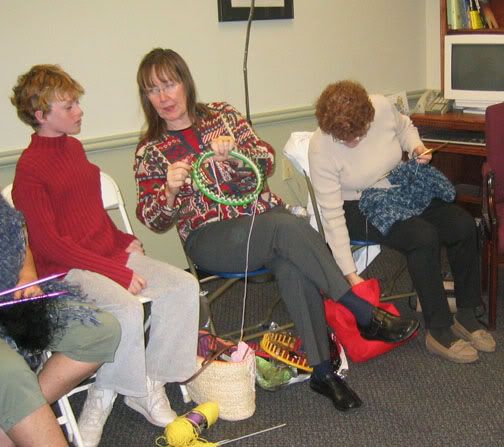 Parley emailed me yesterday and warned me that Richard the drag queen may read my blog. First of all, I seriously doubt he's reading and trying to keep up with the knitting community (if you are though, Hi Richard!) And secondly, I think he can fend for himself. Considering the last time I saw him he called me a thieving f---ing whore and threw a fake nail at me, now maybe we're even. My only point was that I expected his blog to be more about his job and the interesting things he does, not "Parley came over and we decorated the tree." Yawn.
OHHHHHH, I want to knit that Debbie Bliss yarn. It's calling to me.