Happy Birthday Mom
The secret is revealed. Here is my mom modeling her shawl, which is just one of the super secret projects I've been talking about this fall. It is her 60th birthday today and we took her to breakfast and gave her gifts and told her how wonderful she is.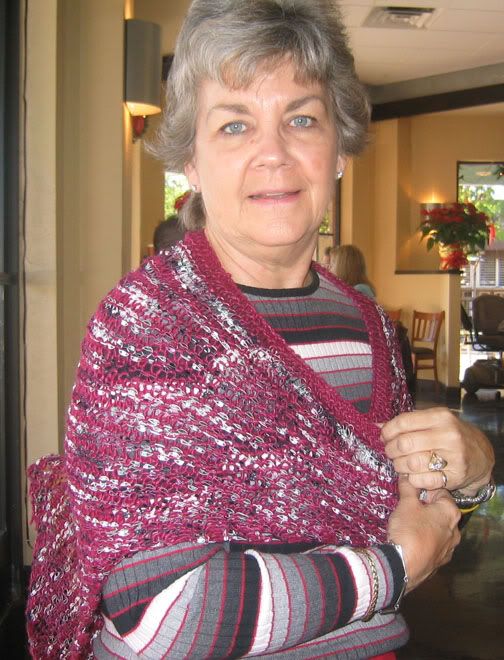 and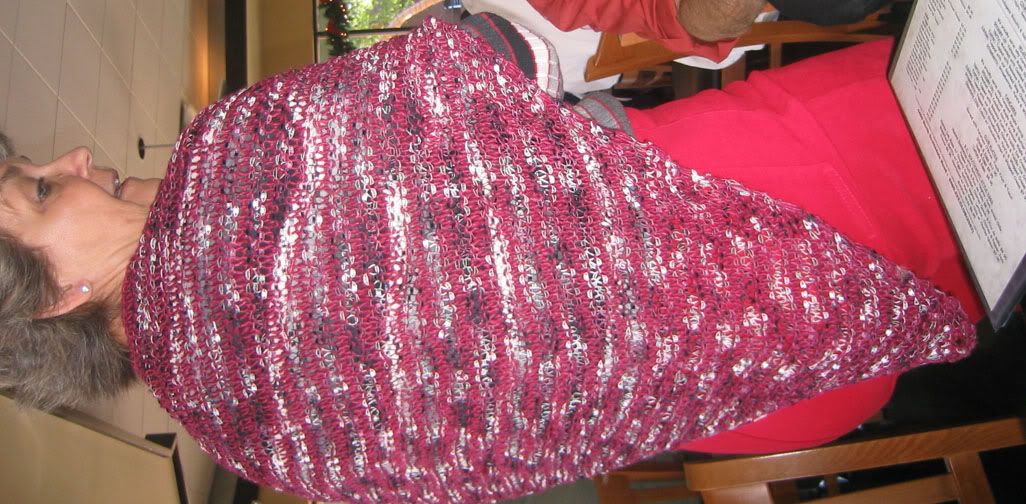 Although the shawl is not my best work, it was a good learning experience. I tore the thing out three times before I finally decided on what to do with it. I think it works okay and she seemed to like it.
One of her gifts was a knitting cruise in September. Kim is going, and I think Annette? I know other SnBers are considering it, and I think her sister Pat might go as well. I can't decide if I should take the baby. I guess I can't imagine spending an entire weekend away from him so he'll probably go along.
I'm going to finish ripping out the vest this afternoon. I will try not to cry while I do it. At least I only have to rip back to the arm holes, but still. It's a tragedy.