Back in the Saddle
I did finally get out some knitting two days ago. Jack and I sat by the fire and I worked on the gift I'm giving at the knitting party this Thursday. This Thursday? Hmmm. I don't know if it will be done, I may have to resort to some type of knitting gift instead. What I'm making is knit in the round though, so it does go pretty fast.
We took Jack to see Santa yesterday and I bundled him up in the blanket I made him. I never wove the ends in, but was smart enough to tuck them inside for the picture. The blanket is pretty warm and soft and I think he likes it.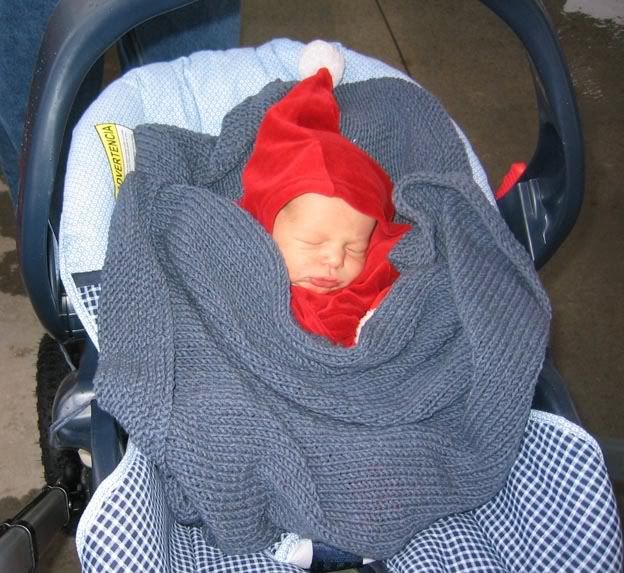 It's too bad I can't knit while I feed him – there is so much time taken up in the day sitting in that rocking chair!