SnB Tonight
Tonight we are gathering at the Changing Hands in Tempe to knit and socialize. I am excited to go do something normal and see all my friends. I am leaving here right after I feed the little man, so hopefully I'll get some knitting time in instead of having to feed him like I did at the party! I will be working on the vest. One week left. If I do finish it in time I think I deserve some type of prize.
I went to visit Gloria's class today, and I was amazed at how much knitting they got done. Here is the table with all of their squares: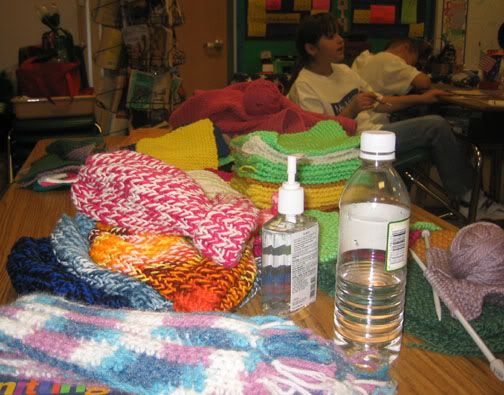 And this is the group of kids who have finished: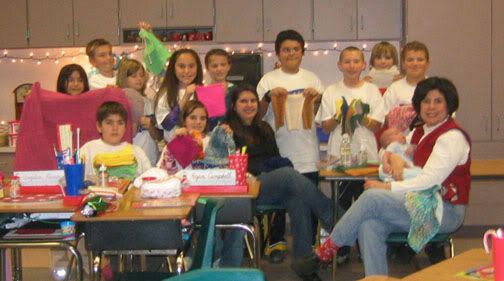 They are all going to work on squares over the break and then we'll sew the blanket together in January. I am very pleased with this project – I think at least a few of them will continue to knit.
Tomorrow I'm going to Jessica's to break my yarn diet. I can't wait to get there and hang out again, and I hope I find something wonderful to buy.