Finished Gifts!
The Christmas gifts for my brother's family are all finally finished and ready to ship. I made little bags to hold them and they turned out really cute. I had been waiting for Joseph to move my sewing machine out to the office so I could sew up the bags, but I realized yesterday there was absolutely no reason I couldn't move it myself! I'm not pregnant anymore and my doctor said I could lift things. So here is my setup: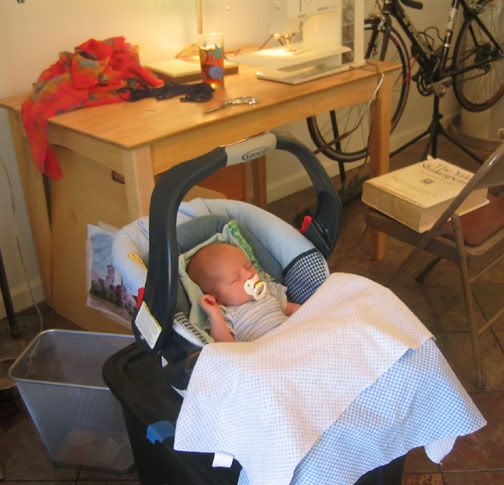 Jack hung out with me while I stitched together the bags. I think he liked the sound of the sewing machine because he slept most of the afternoon.
Here are the bags: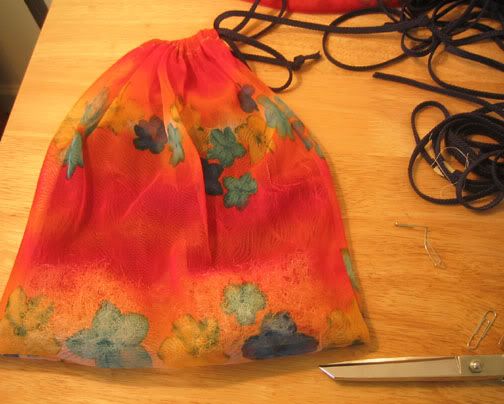 They were pretty simple – I didn't spend too much time trying to make them straight and even, they are just little net bags after all. But I am please at how cute they look.
Now if I could just finish this vest I would be happy. I have a week from tomorrow until it needs to be wrapped and handed over. I am about halfway done with the back 11 inches, then I have another 11 on the front, but there is a v-neck so it should go more quickly.