Knitting? What's that?
We are home from the hospital and recovering nicely. Baby Jack arrived Saturday evening at 5 p.m. Here you can see him wearing the knitted cap I so frantically made before he was born.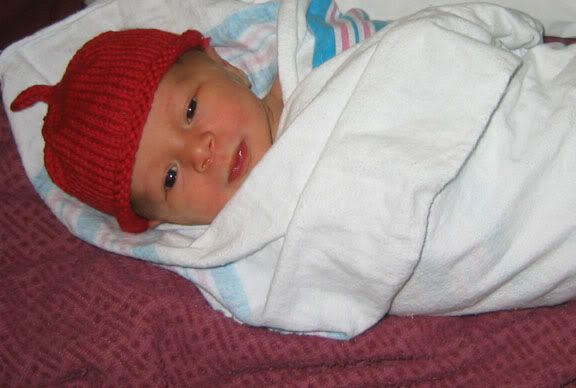 It wasn't big enough to stay on, but I wanted a picture anyway. His head is pretty big and the hat wasn't tall enough. But it does look darn cute anyway.
I'm so glad I got so much of my Christmas knitting done beforehand. I haven't picked up needles in almost a week. I hope to get back to it today or tomorrow now that we're all home and settled.
Hope everyone had a great Thanksgiving!