Knitting in the Rain
Ok, not really. But it was pouring out yesterday when I went up to Jessica's. Kim and her relatives from Ireland were there, Kiki and her daughters, and Jen even came despite the rain. Jack wasn't in the greatest of moods and I spent more time feeding him than anything else, but it was still fun to get up there and knit for a while. I bought this: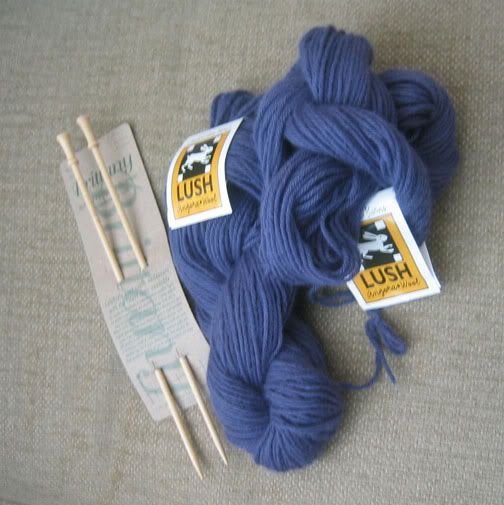 It's wool and angora and I'm going to make myself a scarf. (Notice the hanks are not wound. Jen broke the ball winder!)
Gemma, Kim's daughter, was learning to knit. She's only 3, so she really was just playing with the needles and wool. At one point she said "Oh no! I dropped a stitch!" (Kim pointed out it was a good thing she didn't swear) Here she is with her knitin and her cousin: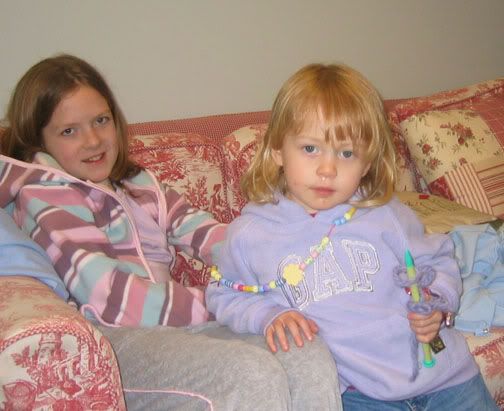 And Kiki's husband showed up towards the end – he learned how to knit as well!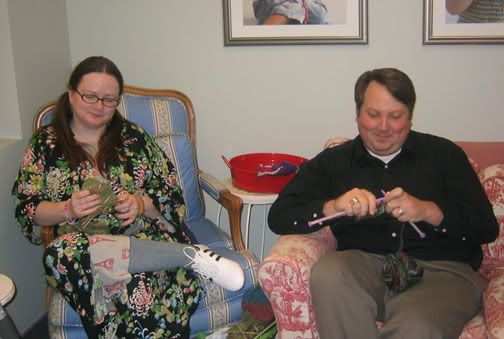 Clapotis is progressing slowly but surely.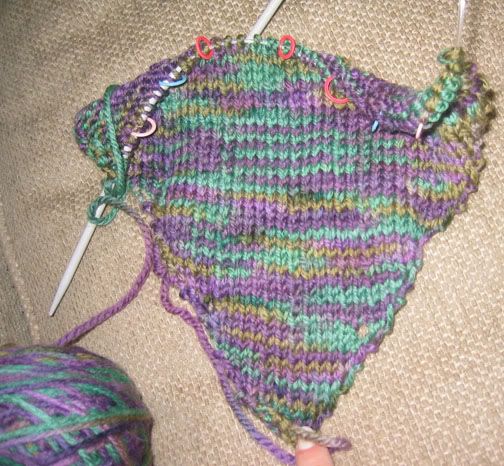 It's such an adjustment for me to not get things done very quickly! I haven't done any more on the pink sweater because I need a small bit of uninterrupted time to figure out the cable pattern, and I just don't get that with the child. Joe is staying home this weekend so I'm hoping to have an hour to myself to get the cable going.