Knitted Gift in Action
My brother went goose hunting yesterday and put his skull hat to good use: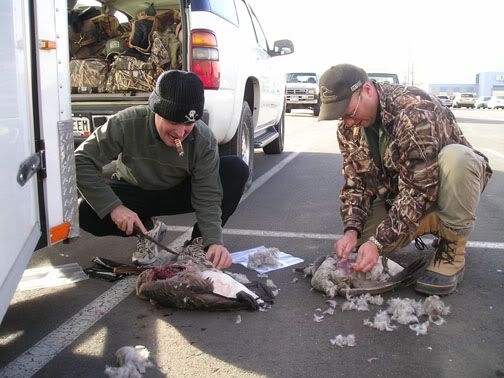 It's nice to see people using their gifts so quickly. I'm not a big fan of the goose hunting aspect of it, but at least his head was warm.
I was able to start on my cabled Debbie Bliss Cashmerino Chunky sweater yesterday. Here are the first few rows: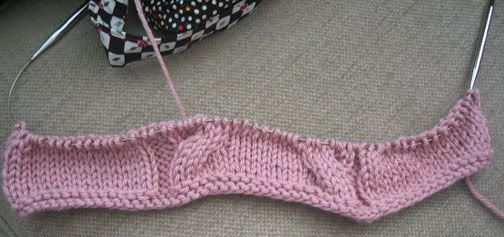 and a closeup of the cable detail: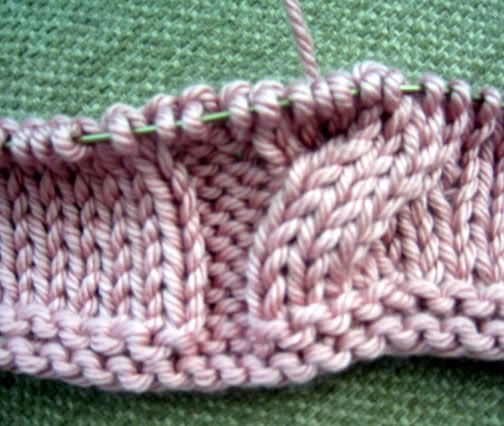 I hate the pattern with a passion – it is confusing and unclear. I am going to keep up with it however because I think once I get the hang of the cable it will be fine. I know it's hard to write good patterns, but it's so annoying to me when people don't even put in the effort to have both a chart and directions.
I hope everyone had a safe and happy new years eve. We took the little man to our favorite wine bar
Cheuvront's
and had a great dinner. The wine was a little much for me, but otherwise it was good. I did wake up with a stomach ache – I don't think I'm used to eating that much in one sitting. Of course I slept through the ball dropping, but our neighbors were nice enough to set off illegal fireworks and wake up the entire household, so I was able to wish the family a happy 2005.