Rainy Day Schedule
How can someone go to the store to buy cucumbers and end up spending $100? My only defense is that I've been living the life of a shut-in lately and I got a little carried away. Tomatoes for $5 a pound? Hand them over. (And my god, they were good.) Mangos sliced and stored in a cute plastic container? All mine. I just couldn't stop the buying frenzy, whipping around
AJ's
with my sleeping baby perched safely on the cart while the rain poured down outside. I even dressed up for the occasion in a pre-pregnancy sweater and my new jeans.
I returned home and poured myself some wine. And got out my knitting. I'm cabling like mad up the back of this pink soft sweater, and it was perfect for sitting by the fire with my little man.
One of the cool gifts I got this Christmas was a small tape measure that looks like a sheep: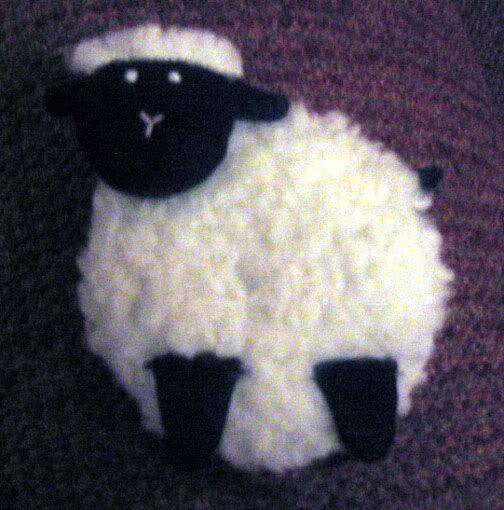 Apparently Guido thinks this somehow belongs to him, because I have twice had to remove it from his jaws.
Tomorrow night is SnB at Changing Hands. Beforehand I am going to Fiber Factory with my mom and her friend Mary Francis, and then to dinner at the Turkish restaurant nearby. The little guy and I will be tired by the time we get home. If anyone wants to meet us for yarning or for eating let me know. Otherwise I'll see some of you tomorrow night!