No baby, just knitting
Yesterday a small gathering of the SnB group met at Lux Coffeebar. It was pretty well attended for a day meeting – I think about 10 people total showed up. We even had someone new named Julia who was from Omaha and then Kansas City. But the big news of the day was Kim finishing a sweater for her daughter Gemma. Here it is: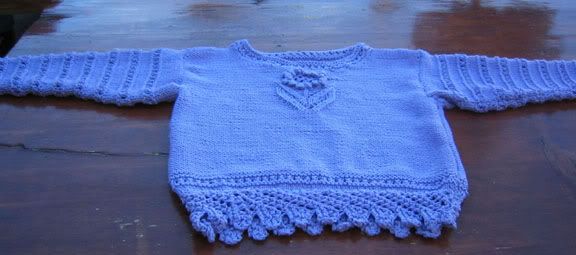 and a closeup of the bobbles: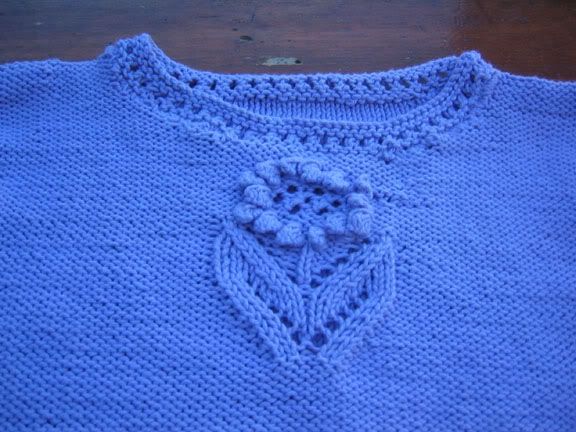 It's not as blue as is showing up in the picture, but for some reason my camera always goes to the blue side of things.
It was also Kim's birthday yesterday. If I was a better friend we would have had cake and presents, but I could hardly get my act together to show up.
Nick was there with his new blanket he's making out of mohair and recycled silk. I swear, this guy has the best yarn. Here he is showing it off to my mother: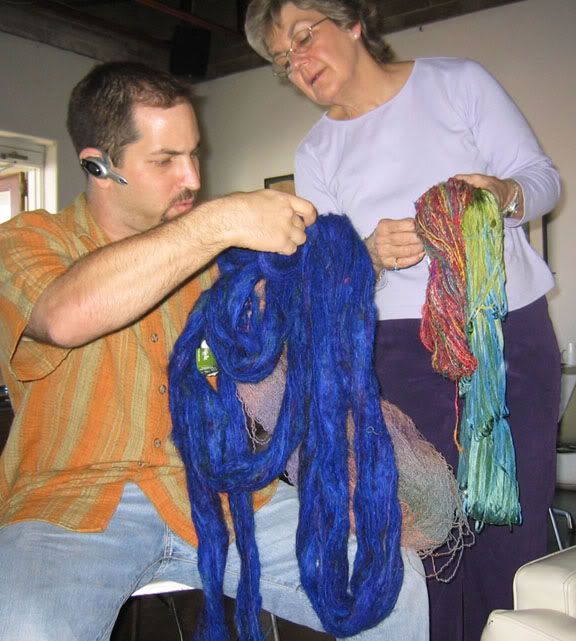 We're all proud of him for branching out away from the scarves.
Here is Julia on the left, Donna in the middle and my mom Sandee: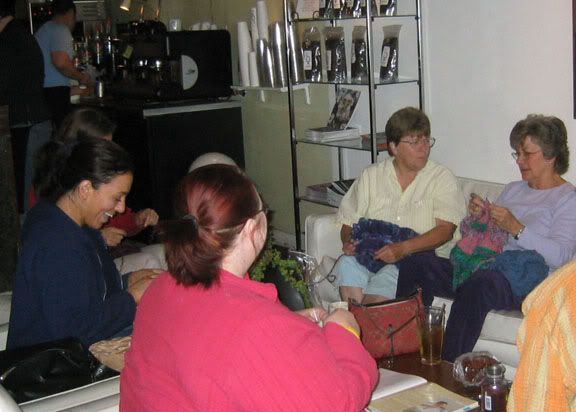 And then Kiki, Nick, and Shannon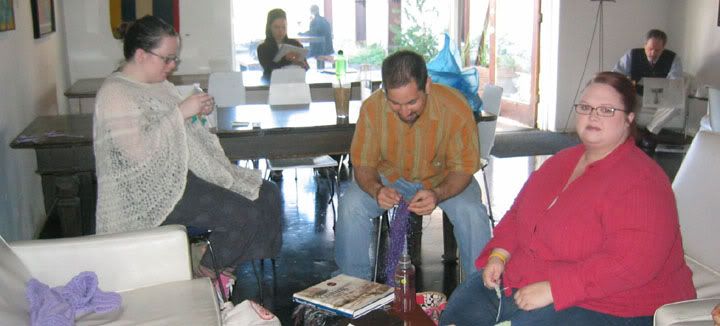 Of course since I'm posting this I have not had the baby yet. He's still hanging out, getting bigger by the minute and making it impossible for me to be comfortable. I go to the doctor this afternoon, so hopefully he'll have some news for me.
Tomorrow night everyone is going to Jessica Knits for her Knit-in. Even if I am still around it's too far for me to drive right now. But I'm hoping to make it to the day after Thanksgiving, escape your family and knit night at Jessica's. We'll see how I'm feeling, and if I even have the baby by then.