Hey Jen, my mom finished her bag!
Apparently there was a SnB meeting last night and I wasn't invited. I wonder if everyone was afraid I would try and bully them into walking with me? I have heard from Alison's blog it was a fun group and they knit until 11! I never would have made it that late….
My mom finally finished her felted bag: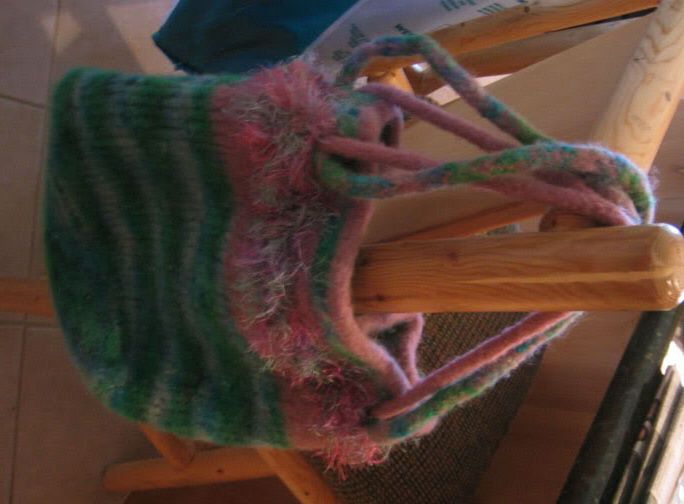 The soy silk/wool mixture felted in an interesting way – there are ridges up the side of the bag. I think it looks fabulous. Proving yet again my mom has a great eye for color. She is concerned that one handle is shorter than the other – I had this same problem with my Grover Bag until I started carrying it around and the other handle stretched out.
I have to knit the rest of the day today – my deadline for the double secret project draws near. Not likely I'll make it, but who knows?
So far we have a good group for the 3 day walk in October. If anyone else wants to join us for the orientation meeting next Wednesday let me know – I think it starts at 5:30.