Finally some pictures
Not much knitting is going on at my house these days. My brother is in town from Colorado with his family, and I hung out with them all day Tuesday. I was so exhausted from that event that I practically slept all day yesterday! I'm just not used to all that activity I suppose.
I still have not touched the vest. Here it is, lying right where I left it when I discovered the error: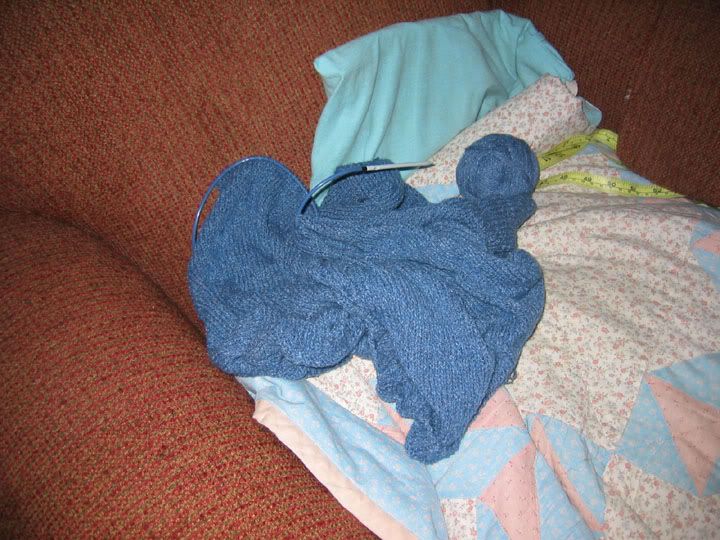 I just can't bring myself to look at it yet. So I started a prototype of a stocking I want to make, but I'm certain I'll have to modify the pattern. God forbid I just make something as it was intended. Here is the start: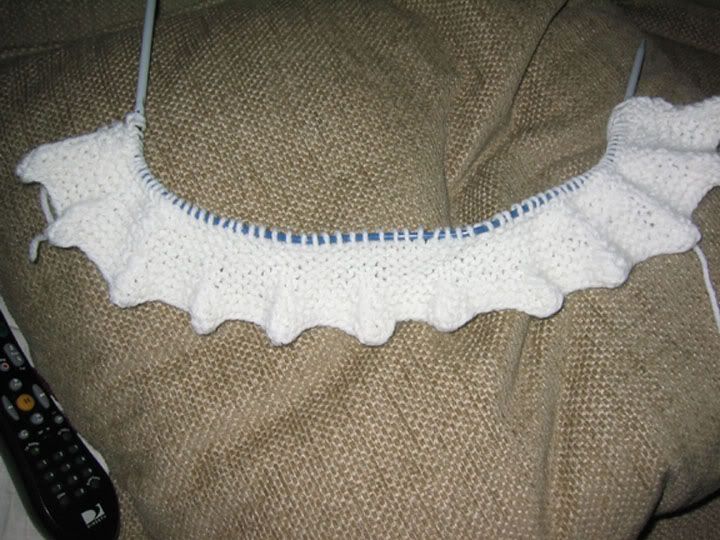 I want the scallops to be more pointy. This one is worked using a double decrease, which I've never done before. You slip two stitches, knit one, and then pass both slipped stitches over the first. It's a little bit tricky but I think I've gotten the hang of it. Once you finish the cuff you join the yarn and work in the round, which is better. We'll see how it turns out.
Everyone is meeting at Jessica's tomorrow night for a SnB meeting. I doubt I will be there – it's just as far as my mom's house and it makes me pretty nervous going that far away when I could go into labor at any moment. (at least we hope.) And our Holiday Party looms two weeks away – if the baby takes much longer to get here I won't be able to make that either. Drat it all.
I hope you all have a happy Thanksgiving!